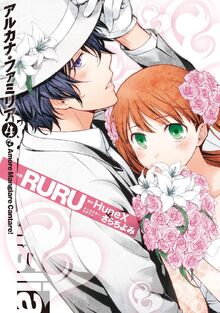 Salve! I'm the admin of the La storia della Arcana Famiglia Wiki as of September 5, 2019. Don't hesitate to contact me about any issues on the wiki, affiliates, or even just to chat. I can be pretty friendly.
Mi chiamo Feathers. Call me Feathers.
About Me
I'm mainly a fanfiction writer and a transcriptionist IRL. I joined at first to correct grammar on a few pages, and then I realized the wiki was severely lacking in information from the manga and other sources. As it turns out, there's a lot of Arcana Famiglia content out there! It's my goal to bring as much of that as I can to this wiki. I know some Italian, so that helps.
I originally started with the anime, lost interest, then picked up the manga and now I'm passionate again. My favourite character is Luca.